Johnson Brothers Blue Willow lot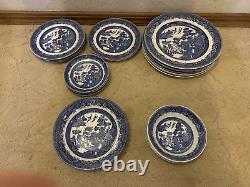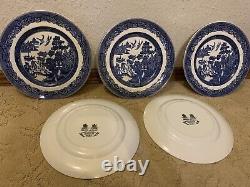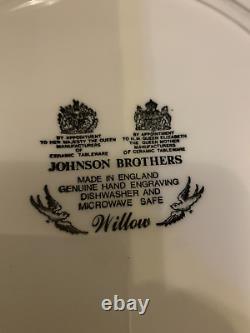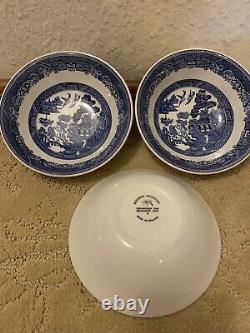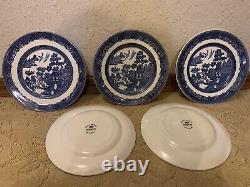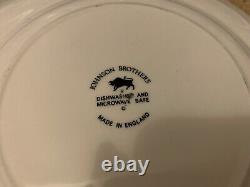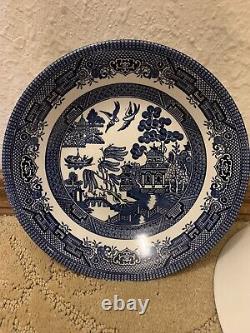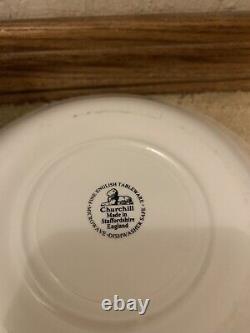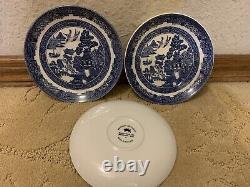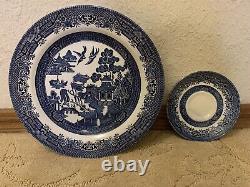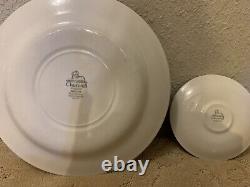 This was an estate sale find. They must have been using and collecting this pattern for awhile, because there are numerous different stamps on the backs.
They are all in excellent condition, very few light knife marks, as if not used. There are 20 pieces in all.
There are 5 dinner plates 10. These are the BEST, they have By appointment to HRH Elizabeth and HRH the Queen mother. There are 5 salad plates 8. There are 3 small bowls 6. There are 2 larger bowls 8.
There are 3 tea cup saucers. In the matching pattern made by Cannon there are two items. One 10 plate and one tea cup saucer.